Wristband Cell phone/iPod battery
Its a wristband with 4 LED lights…
It is also a battery to charge your ipod or cell phone you wear around your wrist. More of us are not wearing watches on our wrists any longer thanks to always being around technology. Your computer tells the time. Your mobile phone tells the time. Your iPod tells the time. Do you really still need to wear a device that only tells the time around your wrist?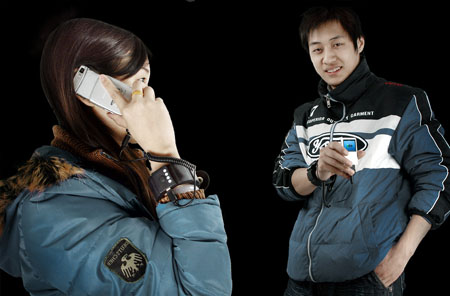 Why not replace your watch with this wristband that acts as a battery for when your phone or MP3 device battery goes flat? Simply plug your phone into the wrist band via the connector (comes with seven different types of phone power connectors) and use your wrist band as a battery. (via)
Like everything else, made in China.