The most Twitter users in South Africa are from Cape Town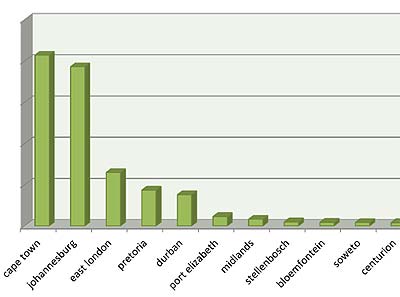 To date, there has been no extensive analysis of South African Twitter usage.
Fuseware has profiled millions of tweets from South Africa and tens of thousands of users to better understand the South African Tweeter. We have aggregated this information into dozens of graphs and word clouds for easy reading and dissemination.
This information is based on Twitter data from March and April 2010.
Continue reading for links to the various blog that have already covered the South African Twitter topic last week.